Our recipe for business-wise AI success stories
19.09.2019
Insights
artificial intelligence
data infrastructure
AI is cool. AI is hot. AI can make computers win Jeopardy, play Pong at lightspeed (that's even quite simple) and allows robots to make backwards salto's. That's fun. That's impressive. But what's the business value for you? How do we use the results of this magnificent research for real solutions for your company? Solutions that actually grow your business?
We listen. Your domain expertise is key to the solution.
We don't sell commercial-off-the-shelf products but provide tailor-made solutions. That means: we listen very carefully to your problem and translate this into a machine learning problem. Our experience in different departments, in different companies, in different sectors allow us to ask the right questions, but we are not domain experts. You are. It is the combination of your domain knowledge and our machine learning expertise that makes a great team for a strong use case.
We build a machine learning solution with the latest technology standards
Using your domain knowledge and our data expertise, we identify the available data sources and eventually extra necessary data collection requirements. Even with limited data collections, great achievements are possible. Your ERP system, CRM or accountancy register is a very valuable source for applications like churn prediction or a recommender system for your clients. A camera can also be a great source for image recognition services or video analytics.
As our senior team members have the highest academic degrees in the field of machine learning, we are able to build machine learning solutions according to the highest academic or industry standards, with the latest available technology. But we can also keep it very simple so even your grandma can understand.
We design a scalable data infrastructure
If necessary, we enrich the data collection in your applications and processes. Therefore we can use your already available IT infrastructure, enlarge it with a system from a cloud solutions provider, or even develop a complete engineered data infrastructure on-premise if you don't want to rely on external vendors. We are not cloud resellers of one particular vendor, we deliver tailor-made solutions. We don't rely on commissions, we only work for our clients with their requirements as only guidance.
We integrate our solution into your operational environment
Our software engineers integrate the designed machine learning applications in your operational systems according to the rules of the art of software engineering. Our result is not a slideshow or python notebook, but a real integrated software solution that is available serves your needs and provides direct economic added value.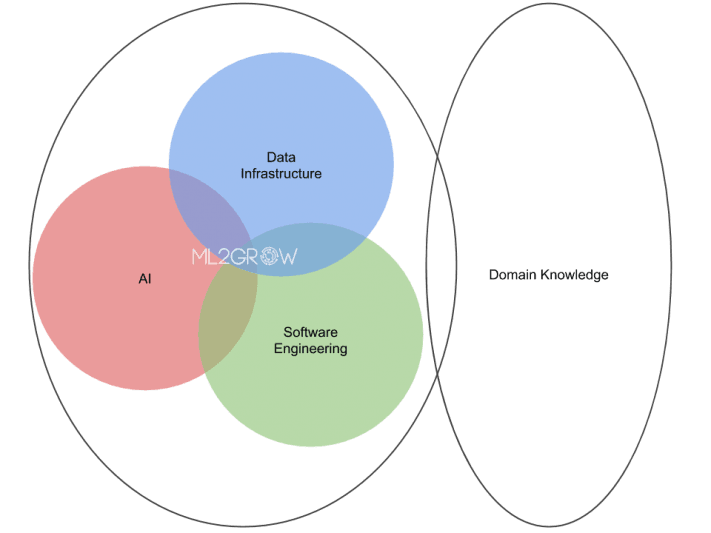 As some of our competitors are very experienced in one or two of these competencies, we provide you with the whole package of services, tailored to your needs and current operating environment.
Curious what we can do to grow your business? Just reach out and let's have a good talk with a cup of coffee.