Proud to partner with Dungeon Alchemist
7.07.2021
Press
Dungeons & Dragons
Kickstarter
Dungeon Alchemist
Dungeon Alchemist, one of the most successfully funded projects on Kickstarter, is now partnering with ML2Grow to optimize AI technology.
Have you ever played a tabletop game and wondered how cool it would be to have a tool that can design and craft the maps from your imagination? For fans of Dungeon & Dragons, it has been the holy grail for ages. A small talented team from Belgium is now trying to make that dream a reality with the power of AI.
The Kickstarter project Dungeon Alchemist was fully funded in 3 hours and raised more than 2.4 million euros in total. The creators, Karel Crombecq & Wim De Hert were astonished by its success, ranking fifth among the most popular tabletop crowdfunding on Kickstarter.
What makes Dungeon Alchemist unique is that the map tool really does streamline the process of creating high-quality maps. Rather than manually crafting maps, or constructing them from pre-made elements, Dungeon Alchemist uses the power of AI to procedurally generate rooms. You simply select your map size, select a theme, and start dragging squares to create rooms. You can even go in and fine-tune your maps once they've been generated. The possibilities are infinite. When ready, you can share your creations, print them or use them in your favourite virtual tabletop application.
Dungeon Alchemist's AI dynamically populates the rooms you draw.
It adds doors, walls, lighting, furniture and objects on the fly, so you can concentrate on experimenting and having fun!
Once you have a room drawn, you can easily update its theme and function.
Add rooms until your map is exactly as you'd like it.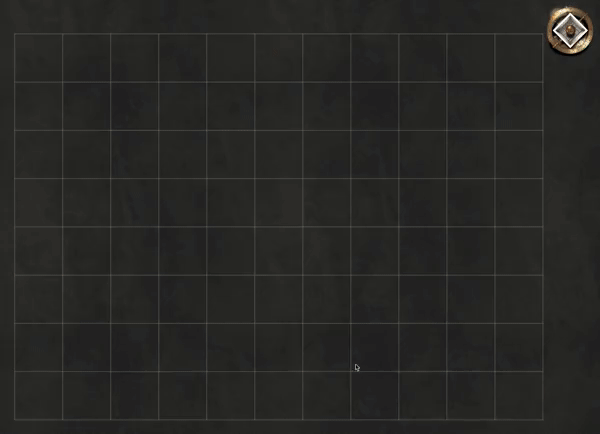 Add, move and remove objects until your dungeon is exactly right…
… Or combine different themes to make the map of your dreams.
Switch to a 3D view whenever you feel like it to get a really, REALLY good feel of your architectural scope.
Once you're happy with the result, just hit Print and Dungeon Alchemist compiles a version that will fit neatly in your selected paper size, to make printing at home or remotely a snap.  Alternatively, you can save the map as an image and import it into your preferred virtual tabletop environment.
The developers are now partnering with our AI experts to help optimize the technology and deliver the best user experience possible.
To all D&D fans out there, roll your dices!